HEREDITARY CANCER CENTER AT CREIGHTON UNIVERSITY
Hereditary Cancer Center (HCC) at Creighton University was formally established in 1984. The primary objective of the HCC was to conduct comprehensive research projects dealing with cancer of all anatomic sites.
KAMIE K. PRESTON HEREDITARY CANCER FOUNDATION
Kamie K. Preston Hereditary Cancer Foundation is committed to saving the lives of individuals with
cancer-causing hereditary genetic mutations. We are a community-centered organization working to educate
and support families with hereditary cancer and the medical professionals that combat it. Together, we can write a different ending for thousands of patients.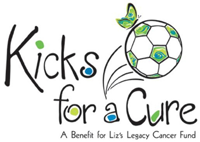 kicks for a cure - liz's legacy
Raising money to fight cancer is the primary goal of Kicks for a Cure. Funds from the weekend go directly to cancer research at UNMC's Fred and Pamela Buffett Cancer Center and the Hereditary Cancer Center at Creighton University in Omaha. Heading into its 14th year, proceeds from past events total an impressive $3,200,000.