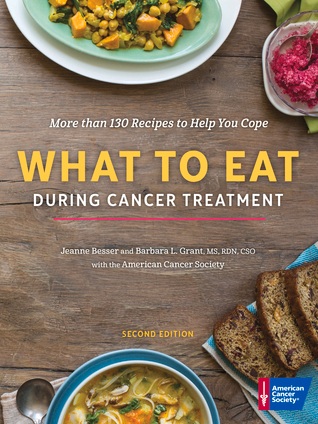 american cancer society: what to eat during cancer treatment (second edition)
The second edition of What to Eat During Cancer Treatment contains more than 130 recipes—including 102 new dishes. The book provides practical tips and suggestions to help patients and their caregivers anticipate—and overcome—the major challenges of eating well during treatment.
The Cancer-Fighting Kitchen, Nourishing, Big-Flavor Recipes for Cancer Treatment and Recovery
Featuring science-based, nutrient-rich recipes that are easy to prepare and designed to give patients a much-needed boost by stimulating appetite and addressing treatment side effects including fatigue, nausea, dehydration, mouth and throat soreness, tastebud changes, and weight loss. A step-by-step guide helps patients nutritionally prepare for all phases of treatment, and a full nutritional analysis accompanies each recipe.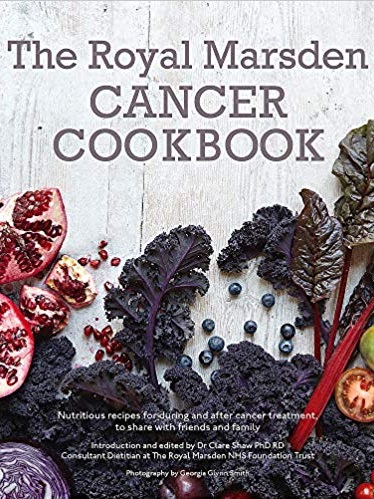 royal marsden cancer cookbook: Nutritious recipes for during and after cancer treatment
The book is divided into three: a section by Dr Clare Shaw on diet and cancer and the problems you may face during treatment; recipes to cook during treatment, which are nutritionally beneficial and wholesome enough to keep you strong even if you can't eat too much; and a section of recipes for after treatment aimed at keeping you healthy.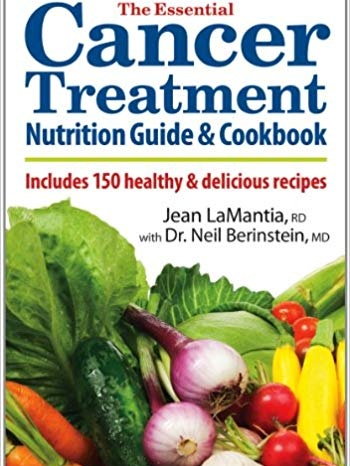 The Essential Cancer Treatment Nutrition Guide and Cookbook
A patient's waxing and waning appetite and ability to maintain optimal nutritional requirements are severely challenged during treatment, so the book provides integral information on how to deal with these challenges. 150 recipes according to their suitability in the stage of treatment, making meal preparation easier.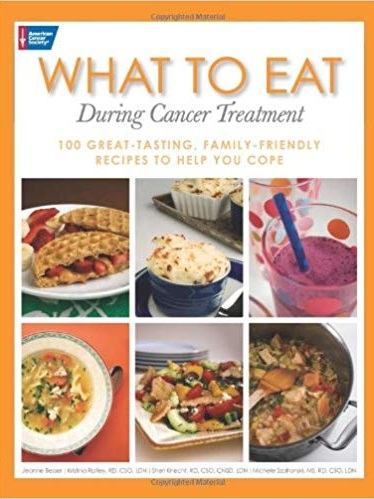 american cancer society: what to eat during cancer treatment (first edition) ~ 100 family-friendly recipes
This cookbook contains 100 fast, flavorful recipes to help both patient and caregiver prepare satisfying meals to combat some of the side effects of treatment. Recipes are organized by side effects and include Brie and Apple Grilled Cheese to deal with nausea, Lemon Egg-Drop Soup for diarrhea, Blueberry-Peach Crisp for constipation, a Sherbet Shake for sore mouth, and Honey-Teriyaki Salmon for taste alterations.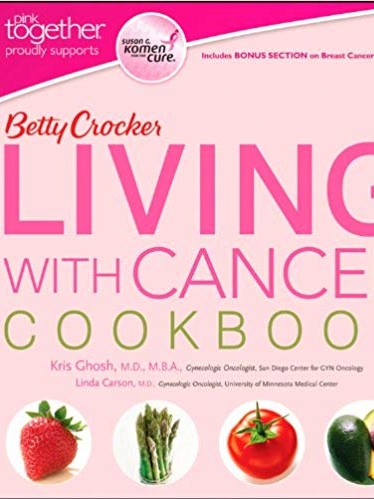 betty crocker living with cancer cookbook: special edition in partnership with Pink Together
This new edition of the Living with Cancer Cookbook has been updated to include the inspirational stories of Pink Together community members. Like the first edition, this special edition includes 130 recipes that are specially designed for those undergoing cancer treatments and the loved ones who care for them.