Emma Gehring, the daughter of Brent and Kathryn (Alt) Gehring, and little sister of Aiden, was recently diagnosed with a formidable brain tumor. A student of Brent's coined the phrase, "stay Emma Strong", and it has caught fire on Twitter as #EmmaStrong. This site has been created to help raise funds for the Gehring family as they set out on Emma's journey. All donations go directly to the Emma Gehring Charitable Donation Account and will be used to help the raise funds for the battle against Pediatric Brain Tumors.
FRED & PAMELA BUFFETT CANCER CENTER BRAIN TUMOR CANCER SUPPORT GROUP - omaha
Join us the third Wednesday of every other month for our Brain Tumor Cancer Support Group where we offer an open group discussion – led by one of our licensed social workers – for support no matter where you are in your journey. We welcome anyone with a current or past brain cancer diagnosis, as well as his or her family, caregivers and friends.
The mission of Save the Brain Campaign is to create a greater understanding and awareness of brain tumors through the education of all those impacted by a brain tumor diagnosis. By creating an outlet for family and friends to donate funds for local research, Save the Brain Campaign will support the advancement of new treatment methods to lead to the ultimate goal of saying, "I'm cancer free."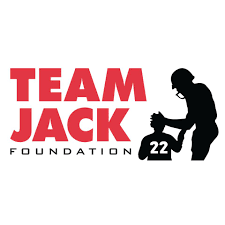 The Team Jack Foundation's mission is to raise money to fund impactful pediatric brain cancer research and work to create national awareness for the disease. With an overall survival rate of just around 70%, there is a lot of work that needs to be done in this area. The diseases that we as a society spend resources on ultimately see improved treatments and survival rates. It is time that pediatric brain cancer becomes a member of that community.

the cure starts now - nebraska
The Cure Starts Now represents something truly different – a grassroots effort dedicated to, not just fighting one cancer, but the elimination of all cancers. We believe as the experts do; that in order to truly cure cancer you have to focus on: Those cancers that are immune to conventional treatments, Those cancers for which there are no treatments, Those cancers that affect children, and those cancers that are the biggest bullies. We call this the Homerun Cure.