there is no good card for this: What To Say and Do When Life Is Scary, Awful, and Unfair to People You Love
The creator of the viral hit "Empathy Cards" teams up with a compassion expert to produce a visually stunning and groundbreaking illustrated guide to help you increase your emotional intelligence and learn how to offer comfort and support when someone you know is in pain.
Everything Changes: The Insider's Guide to Cancer in Your 20's and 30's
The men and women in Everything Changes confess their most vulnerable moments, revealing cancer experiences they never told anyone else—everything from what they thought about at night before going to bed to what they wish they could tell their lovers but were too afraid to.
Sadako and the Thousand Paper Cranes
The star of her school's running team, Sadako is lively and athletic…until the dizzy spells start. Then she must face the hardest race of her life—the race against time. Based on a true story, Sadako and the Thousand Paper Cranes celebrates the courage that makes one young woman a heroine in Japan.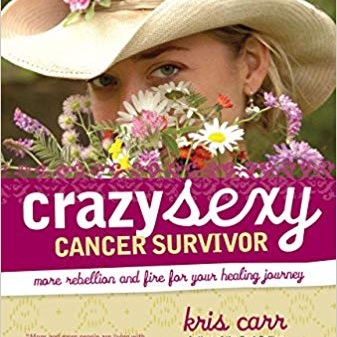 Crazy Sexy Cancer Survivor: More Rebellion and Fire for Your Healing Journey by kris carr
Pairing Kris's signature sass and smart, soulful, real advice with thoughtful exercises, new contributors, and amplespace for writing and reflecting, Crazy Sexy Cancer Survivor reaffirms that it is possible to live a real, fun, crazy, sexy life―with cancer.
Lemongrass Spa: Soul-Soothing Stories of Cancer Survivors
We often hear about cancer in scientific terms. However, this book provides a very personal side-it shares true stories of those who have been diagnosed with cancer. Reading about these survivors' lives, their support system, and how they dealt with life changing event gives others hope.
The Last Lecture by randy pausch
The lecture he gave--"Really Achieving Your Childhood Dreams"--wasn't about dying. It was about the importance of overcoming obstacles, of enabling the dreams of others, of seizing every moment. It was a summation of everything Randy had come to believe. It was about living.